At HS Doors, we can supply and install bespoke modular dock systems to meet your needs:-
Custom sized
Complete with telescopic dock levellers, swing lip dock levellers or bridging plates
With or without roof
Several cladding options available, including insulated panels
Can be designed to accommodate all types of dock shelter.
Complete with access ramps and steps (as required)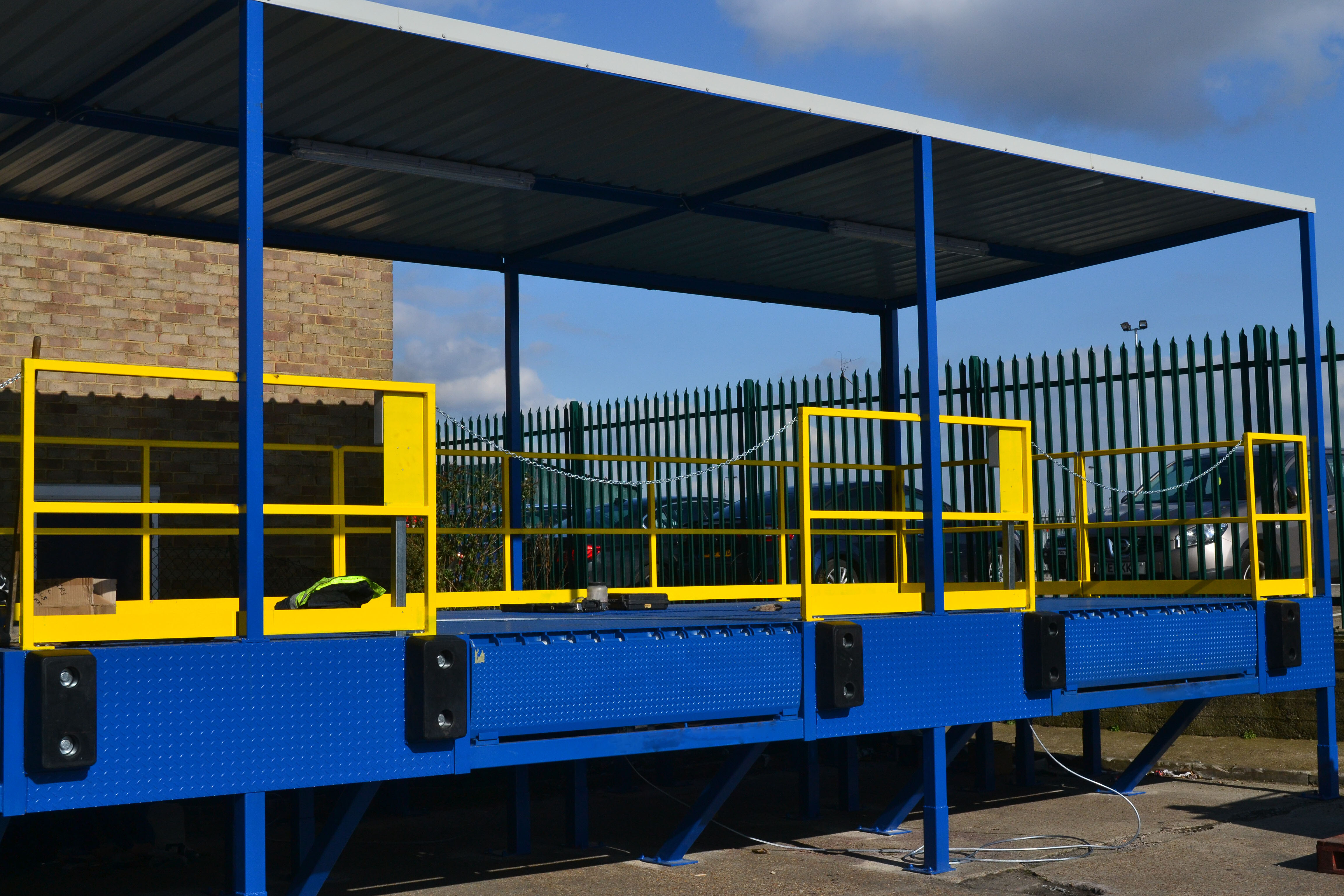 A large amount of warehouses do not have dedicated loading bays. In these circumstances, there will be a doorway with a roller or external level area without a way to bridge the height difference between trailer and ground.
Normally, options for turning a loading area like this into a loading bay would have involved building up the concrete to a height suitable for the trailer or digging down to create a recessed area to build up the loading bay. Both being a significant and disruption process with very high costs.
Another solution which we recommend is a bespoke solution which consists of a dock leveller, ramp and platform. Using this combination we can achieve a permanent yte replaceable solution that meets all of the requirements of a traditional loading bay without the enormous costs.
Furthermore, the platform being semi-modular allows it to be aligned with the entrance beneath a roller/sectional door. We believe that there is not much difference in terms of practical use and performance, along with reliability; health and safety to a standard non-modular loading bay.