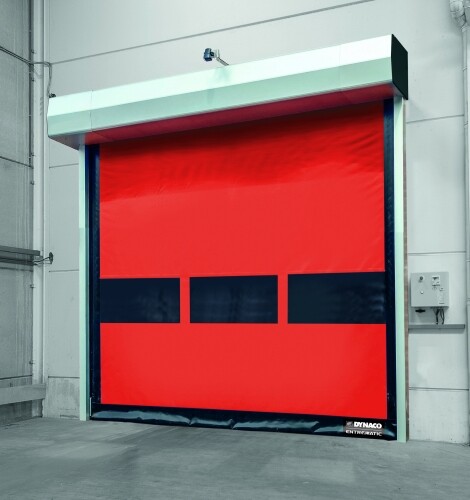 The Dynaco D-631 Compact is specifically designed for medium sized inside applications with intensive use. It protects your environment against drafts, humidity, dust and dirt. Ultra high operating speed and perfect sealing properties improve your traffic flows and provide employee comfort, environmental control and savings on energy costs. The absence of rigid elements in the curtain and its soft bottom edge make the Dynaco D-631 Compact intrinsically safe.
Special features for easy installation and maintenance reduce the cost of ownership, while the small build-in dimensions allow maximum use of
the available space. The special design of the driving system and reintroduction block reduce operating noise, increasing comfort of
use.
Download Brochure